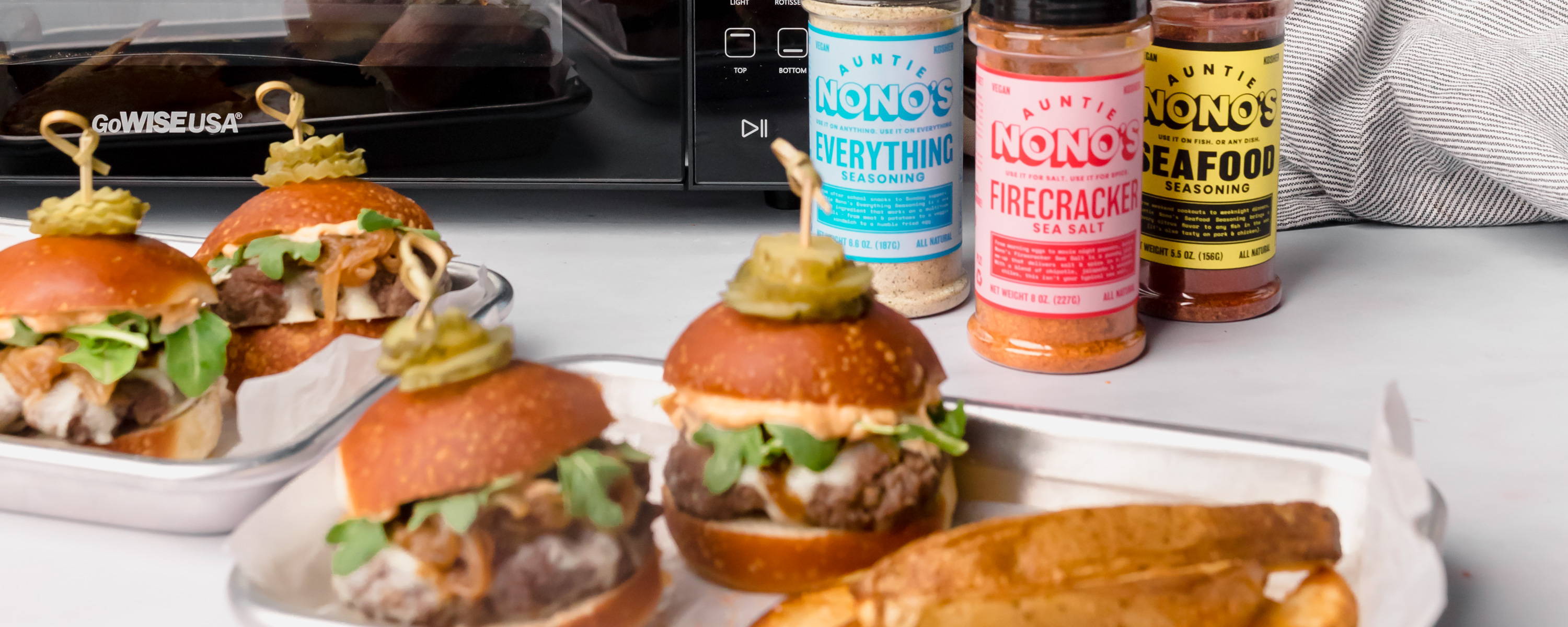 GoWISE x Market House x Auntie Nono's

We've teamed up with GoWISE and Auntie Nono's to give away the ultimate Game Day Essentials package. One lucky winner will receive a $300 gift certificate from Market House, 25 Quart Air Fryer Oven & Professional Dehydrator from GoWISE, and a package of products from Auntie Nono's.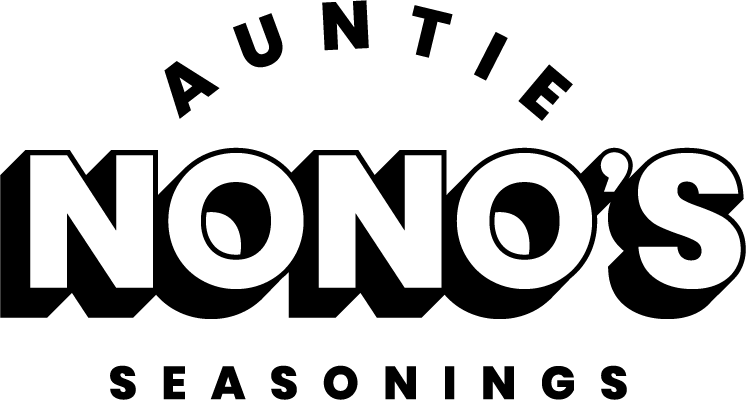 Savory Sampler Gift Set
Auntie Nono's Badge Sticker Pack
$50 Gift Certificate


25 Quart Air Fryer Oven & Professional Dehydrator with 3D Heating


Wagyu Sliders with Firecracker Potato Wedges

There's nothing much better than a good ole' burger and fries at a tailgate. Add on caramelized onions and potato wedges with a Firecracker Aioli, and your guests will be coming back for more at every commercial break. Recipe courtesy of GoWISE.

Servings: 6
Prep Time: 13 minutes
Cook Time: 22 minutes
Total Time: 35 minutes
Cooking Method: Air Fryer Oven
FOR THE SLIDERS
- 1, 1lb. Sakura American Wagyu Ground Beef Brick
- Autie Nono's Everything Seasoning
- Aged white cheddar cheese
- Arugula
- 6 slider buns
- Kosher dill pickle slices


FOR THE BALSAMIC CARAMELIZED ONIONS
- 1 yellow onion, thinly sliced
- 1 Tbsp Balsamic vinegar
- 1 Tbsp olive oil
- Salt and pepper, to taste


FOR THE POTATO WEDGES
- 2 russet potatoes, cut into wedges
- Auntie NoNo's Firecracker Sea Salt
- 1 Tbsp olive oil


FOR THE FIRECRACKER AIOLI
- ¾ cup mayonnaise
- 1 tsp dijon mustard
- 1 Tbsp lemon juice
- 2 cloves garlic, minced
- 2 Tbsp Auntie NoNo's Firecracker Sea Salt
- 1 tsp paprika



1. Combine the aioli ingredients together in a small bowl and placing into the refrigerator.

2. Place the Wagyu beef in a medium sized bowl and season generously with the Auntie NoNo's Everything Seasoning. Form the beef into 6 equal sized slider patties. Press an indention with your finger in the center of each patty to decrease the puffing while cooking. Season both sides of the patties with more Everything Seasoning and set aside.

3. Prep your potato wedges by slicing the russet potato in half lengthwise and then in half lengthwise again. Cut through the center of each to make 4 wedges. We cut each in half, giving us 16 small wedges per potato.

4. Soak the wedges in a bowl with cold water to wash the starch off for about 15 minutes. While the potatoes soak, make your caramelized onions. Heat the olive oil in a pan. Add the onions and the salt and pepper and cook on medium low for about 10 minutes, stirring frequently. Once cooked down a bit, add the balsamic vinegar and cook for another 5 minutes. Set aside.

5. Preheat the 25 Quart Air Fryer Oven using the Grill Preset.

6. Remove from water and dry on a paper towel. In a bowl, combine the potato wedges, 1 Tbsp. olive oil and the Auntie NoNo's Firecracker Sea Salt.

7. Add the potato wedges into the Air Fry Basket accessory and place inside oven near the top. Cook at 450F for 15 min. Shake throughout.

8. Once timer goes off its time to add the sliders to the preheated Grill Tray. Continue cooking at 450F for 4 minutes. Flip and add your slices of white cheddar. Cook for another 2 minutes.

10. Assemble the sliders: Slider bun – slider with cheese – caramelized onions – arugula – slider top bun slathered in the Firecracker aioli – dill pickle slice on top speared with a toothpick. Plate the crispy potato wedges and use the remaining aioli as a fry dipping sauce! Viola!